Application Gallery
Here are some examples of the amazing things people have built using the
Ergast Developer API
. If you would like your own application to be featured on this page please
contact us
with details.
Alberto Miola has created a neat Android app called "Formula 1 Stat". Check standings, schedules, info about the track, and much more. The data is updated in real-time and the app is multilingual, supporting English, Italian and French (German, Dutch and Spanish coming soon). It's available free from the Google Play store.
---
Pebble Smart Watch App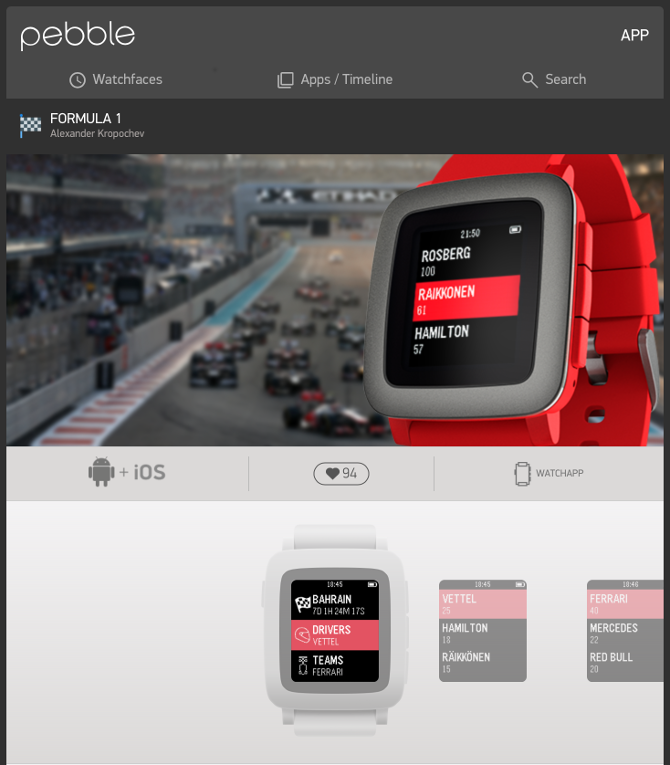 Aleksandr Kropochev has created an intriguing Formula One app for the Pebble Smart Watch. The app provides a countdown to the next race and data for your favourite driver and team. There are versions for:
Marien Melisse has created a website called Racing Statistics for primarily comparing F1 data. You can put any driver or constructor against each other, at various circuits or seasons (or for their whole careers). Try it with your favourite drivers here!